Curlew Secretarial Solutions
National Award-Winning
Virtual Assistant Service
Virtual Assistant Support
An extra pair of hands for your business
If you are a business owner who is finding themselves working late, feeling overwhelmed by the admin side of your business or disliking the admin side of things, then you've come to the right place because our award-winning virtual assistant service is just what you are looking for!
Based in the small market town of Brampton in North Cumbria, our virtual assistant service has been helping business owners respond to emails, type up documents, create a database, send out their Christmas cards and so much more for over 7 years.  And we offer so much more than just admin too, saving our customers time and money, and giving them peace of mind.
Read on to find out more or get in touch for a free phone call, so you can chat to us about your requirements.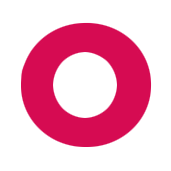 Virtual Assistant
What is a Virtual Assistant?
Ever wondered what the term 'Virtual Assistant' means?  Watch our video to find out exactly what a virtual assistant is, how they work, and what they can do for you.  You'll wonder why you didn't know about VAs before or how you ever managed without one!
Read our Blog
Blog & Latest News
Testimonials
Feedback from our Customers