Work Smarter
Tech VA Services
A Tech VA is someone who is experienced and trained to set up and manage different online tools that make running a business easier and less time consuming.
The role of a Tech VA has become increasingly popular as more and more busineses turn to us to get them set up with online tools that can be automated and integrated to do the jobs that they don't hae time to do.  (See our video above to explain what this means).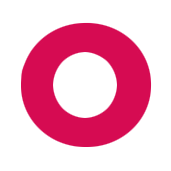 "Everybody needs a Tech VA"
Watch our video to learn more about what a Tech VA is and how they can set you up with online tools to digitalise your business.
What can a Tech VA do for me?
Business owners often don't realise that they are spending time on tasks that could be done by online tools without them lifting a finger. From a simple online form to a full blown Customer Relationship Managment (CRM) system, these online tools can help you to meet Covid regulations, make you stand out from the crowd and make life easier for your customers. It will also enable you to work more effectively with your team, to offer a professional and consistent service to your customers.
The vast majority of these tools can talk (Integration) to each other, resulting in less data entry, and then they can trigger actions to save you time (automation).
Do take some time to watch the video above to find out how it all works.
There are so many types of software out there, so in order to find out what will work for you, we start off by having a chat with you, this way we can find out how you work, and what will meet your requirements ensuring that it reflects your business and the way you work.
We also bear in mind GDPR, Data Protection when setting up and managing your systems because you need to make sure that everything we do for you reflects the way you work and the services you give to your clients.
Once we know what you need to have in place, we will set it all up for you and put in place all the necessary integrations and automations, and then ensure it all runs smoothly before letting it loose on your customers.
Once your sytems are all set up and ready to go, we will run a training session for you and any team members that will be using it, and then you have two options, either you can opt to run and manage all or some of it for yourself (with us close to hand if you need any assistance or updates), or we will take care of it for you and show you how to get what you need from it.
The list of things we can help you out with is endless, but here are just some of the things we can set up for you. You can also see case studies in our video above that show automations and integrations we have set up for happy clients.
Testimonials
Feedback from our Customers