Get your business seen
Web Design & Management Services
Do you need a website?  Are you a new business or have you had a change of branding? 
We are fully trained and experienced in WordPress and can offer you a professional and easy to navigate WordPress website with standard SEO and necessary legal policies.
We have several packages for you to choose from and you can find a portfolio of some of the websites we have built below.
With a choice of either a ready made template that is then moulded around your business or a bespoke designed site, we will ensure your new website reflects your branding and resonates with your target audience.  It will also be built so that it can grow with you and your business as you expand your services and develop.
We also offer a 20% discount on our web design services for virtual assistants based in Cumbria, Northumberland and the Scottish Borders.  Get in touch to claim your discount.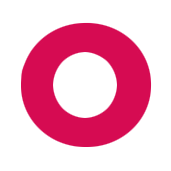 Fully Inclusive
The price you pay for your website covers the building of your website, the SEO and analytics and the legal policies, as well as one year's website maintenance, this includes updates, any amendments you may want to make or additions to the content. It also includes one year's https, one year's hosting and your domain name (1 year).  Your cookie policy, website T&C's and Privacy Policy are also included in the price to ensure your website is GDPR compliant.
Built for your customers
Before we build your site, we will have a chat with you to find out who your ideal customer is.  We want to understand your business and how you work; this way we can ensure your website is built in a way that will catch the attention of your target audience and the content will be relevant to them. 
Extra services
On top of the services we offer, we also work with, and can highly recommend, people who can ensure your website really stands out from the crowd.  Copywriters, SEO specialists, legal policy writers, graphic designers, branding experts and photographers.  We only use the best!
This Web design package is ideal for start up businesses who need a presence online to get their business seen.
Offering you a three page WordPress website with Home Page, Contact Us Page and one other page of your choice, based on the layout of the templates in our 'Getting Started' Package.
You have two templates to choose from with this package.
This template package is great for start ups and established businesses.
With five pages, it gives you the oppertunity to add plenty of content and mould it to your business and branding.
You have four templates to choose from in this package.
This web design package is completely unique and personal to you and your business.
We work with you to come up with the look, layout and design to ensure it really reflects who you are, what you do and who your ideal customer is. 
Pricing for this package very much depends on what you want, and we will send you a quote before any work commences. 

You can see some of our bespoke websites in the portfolio below.
Some of the sites we have designed