A superhero in disguise
What is a Virtual assistant?
Outsourcing work to a Virtual Assistant can really benefit your business, here are some of the reasons why it may be the right option for you.
You've probably heard people talking about 'Virtual Assistants', but what does it mean?  What does a virtual assistant do? And why do people use them?
A Virtual Assistant is somebody who offers a wide range of business support services, but does it all from their own office.
Virtual Assistants can offer a huge variety of services from PA support, basic admin support, social media support, and even more specialist skills like web design, audio typing, bookkeeping, video editing and so on.  So, no matter what your requirements are, there is a VA out there for you!
Generally speaking, most VA's work from their own office and rarely travel to their client's place of work, they use all their own equipment and work is usually sent via a secure cloud document transfer, email or post.
The use of virtual assistants has increased greatly over the last twenty years, as technology and the ability to do more online has developed.  In some respects, virtual assistants were already ahead of the game when the Pandemic hit in 2020, as we were already working in a virtual and socially distanced way.  Therefore it places us in a good position to advise and guide other businesses on how to work in the same way (see our Tech VA Services).
Most VA's have spent years working as Personal /Executive Assistants or within the admin industry, it's worth looking at this experience on their LinkedIn profiles to see what experience they can bring to the table as well as how many years they have been in business as a VA for.
Some virtual assistants work on their own, others, like us, have a team of associates as their businesses grow enabling them to take on more work and offer a wider range of services; some even take on employees.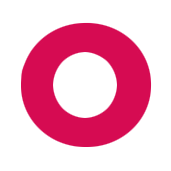 There are some tell tale signs to look out for when looking for a good VA.
Please do check these out before you take a virtual assistant on...
–  They have experience in the services you are wanting to use them for and/or qualifications.
–  They are registered with the Information Commisioners Office (Data Protection Register) and are working in a GDPR compliant way.  Don't be afraid to ask them   how they meet this compliance.
–  They are fully insured and registered with HMRC.
–  They understand IR35 and will put your mind at ease about it.
– If you want to use them for bookkeeping services, they should be registered with the Government's AMLR or have been given a VA expemption.
–  They have a robust contract and data protection agreement that they will ask you to sign before they begin working with you.
– They are happy to provide references/testimonials from their other active clients or tell you where to find them.
Watch our video to find out more and if you would like to have a chat with us about how a virtual assistant could benefit your business then drop us a message here.